Book Launch: 'Tea at Anstey's'
We're excited to present the sixth book in our series, Wake Up, This is Joburg.
Fourthwall Books
5 Reserve Street
Braamfontein
Saturday 24 October
10.30 for 11.00
A story about an iconic building in the Johannesburg inner city that is emblematic of the many, radical transformations of the city over the last two decades.
Anstey's, once the tallest residential building in Africa, remains the pinnacle of art decoarchitecture in Johannesburg. It has seen thevarioustransformations of the inner city: from a fashionable and abundant (and segregated) era of glamorous shop fronts and teahouses, through tense periods of shabbiness and decay, to heady times of mixed cultural influences. Now, while Anstey's is still subject to the pressures of flux in the city, the uniquely mixed community that resides in the building offers a bright possible future. Artists, families of modest means, tailors, photographers, sculptors, trade unionists and street traders live alongside one another here. They form communities within a community, which has as much to do with the benefits of living in a residential art deco gem as it does with the accidents of history that have enabled people from different walks of life and incomes to co-habit. The anecdotes, the memories, the views, the objects and the connections that make this so much more than just 'home' in the inner city are to be found in the lifts, the lobbies and the private spaces of this grand old building.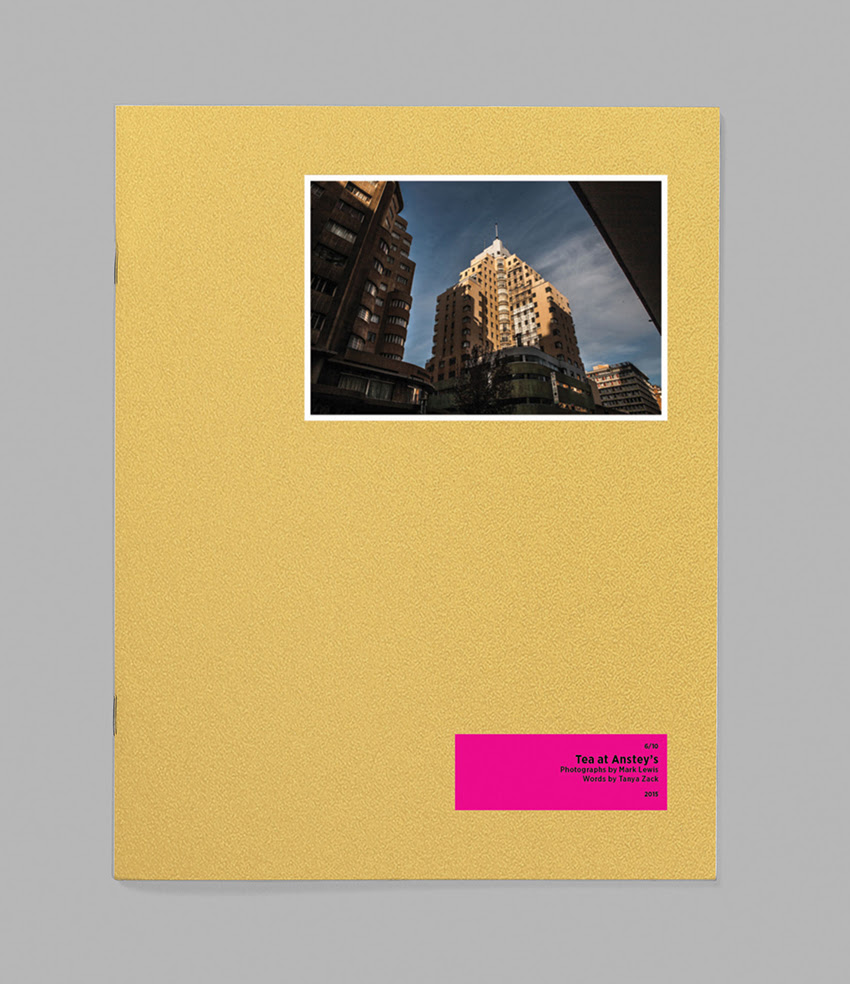 The Wake Up, This is Joburg series has attracted a lot of local and international interest and attention. Tanya Zack has presented the work at academic conferences in Johannesburg, Paris and Venice, and  Mark Lewis's photographs are featured in the South African Pavilion at the 2015 Venice Biennale. The books have also been shown at the Brighton and Athens Photo-Book Fairs.
Reviews:
Citiscope – New book spotlights Joburg's trash scavengers
Between 10 and 5 – Wake Up, This Is Joburg | A Series of
Ten Books about a City and Its People
Aerodrome – 10 Questions: Mark Lewis and Tanya Zack
More than Food – S'kop: Getting to Know the City
Urban Joburg – Good Riddance
© Fourthwall Books